---
Proceedings of the
7th International Conference on
Differential Geometry and Applications
Satellite Conference of ICM in Berlin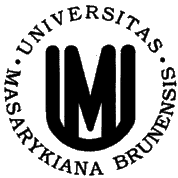 Brno, Czech Republic
August 10 - 14, 1998
---
Editors
I. Kolář, O. Kowalski, D. Krupka and J. Slovák
---
Copyright @ 1999 by Masaryk University, Brno, Czech Republic
---
For fastest access: Choose your nearest server!
---
Contents
(Point to Abs to get an abstract, point to DVI to get a DVI file, point to PS to get a PostScript file.)


---
Hardcopies of the Proceedings are available (40 USD) from Departments of Mathematics, Janáčkovo nám. 2a, 662 95 Brno, Czech Republic

Published by Masaryk University Brno, Czech Republic.
---
Please, send comments and suggestions to slovak@math.muni.cz